About Us
ISTE - INDIAN SOCIETY FOR TECHNICAL EDUCATION.
The Indian Society for Technical Education (ISTE) is the leading National Professional non-profit making Society for the Technical Education System in our country with the motto of Career Development of Teachers and Personality Development of Students and overall development of our Technical Education System. At present, ISTE has a very large and an effective membership base consisting of more than 1,02,985 Life Members, 5,54,094 Student Members, 2410 Institutional Members (including IITs, IISc.., NITs and other leading technical institutions), 1214 Faculty Chapters and 1322 Students Chapters and 17 Sections throughout the country. The major objective of the ISTE is to provide quality training programmes to teachers and administrators of technical institutions to update their knowledge and skills in their fields of activity and to assist and contribute in the production and development of top quality professional engineers and technicians needed by the industry and other organisations.

Are you ready to learn something extraordinay which differs you from others ??? Then ISTE Student's Chapter is best platform for you to enhance your Knowledge, experties and skills.,

MAJOR OBJECTIVE OF THE ISTE
To formulate the general goals & responsibilities of technical education.
To adjust curriculum & educational processes to changing conditions
To develop effective teachers & educational administrators
To improve instructional methods & practices & administrative usages
To foster research as a function complementary to teaching.
To cultivate fraternal spirit amongst the teachers, administrators, industrialists & professionals.
To bring about effective linkage between technical institutions industry & society.
To enhance professional ideals & standards.
Our Events
Check out our latest event
All
Pursuit
Skill Development
Winners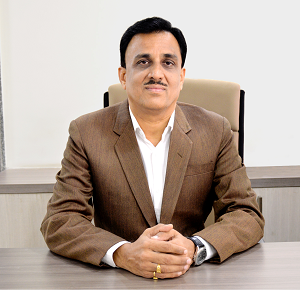 Dr. S. B. Somani
Principal
SSGMCE
Prof.F.I.Khandwani
Faculty Advisor
ISTE
TEAM
Akshay Agrawal
Chairperson
Aman Sahu
Vice Chairperson
Sandesh Mishra
Secretary
Arya Chandrawanshi
Joint Secretary
Prasad Jawadekar
Treasurer
Sakshi Ratnaparkhi
Public Relation Manager
Yash Ashtikar
Public Relation Manager
Shreyash Tayade
Public Relation Manager
Vishakha Wankhade
Public Relation Manager
Sarla Paraskar
Public Relation Manager
Suved Bhagwat
Event Manager
Kalyani Bhagwat
Event Manager
Amit Molke
Event Manager
Samruddhi Thote
Event Manager
Juee Gore
Technical Advisor
Pravdnaya More
Technical Advisor
Abhijeet Gadlinge
Technical Advisor
Harish Barhate
Technical Advisor
Jayesh Pingale
Resource Manager
Prashik Manwar
Resource Manager
Mayuri Amodkar
Resource Manager
Yash Patil
Resource Manager
Namrata Damare
Editor
Payal Chavhan
Editor
Sakshi Pimparkar
Editor
Prajkta Gaoture
Membership Incharge
Gaurav Ghenge
Membership Incharge
Janhavi Mudholkar
Membership Incharge
Siddhesh Wandile
Membership Incharge
Contact Us
If you have any queries,then contact with us.
Send a Message
Send us a message using the form and we'll respond as soon as we can.